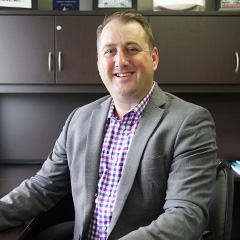 Blaine Parnell – Owner
Email – [email protected]
Phone – 204-889-6621
Blaine Parnell is an owner of Gemstar Insurance. He has been a registered Insurance Broker since 2009.
Blaine has over 20 years of business experience and obtained his Bachelor of Commerce degree at the University of Manitoba in 1999.
Blaine prides himself on winning the George E. Wilson award in 2011 for having the highest mark in his CAIB insurance accreditation courses in Manitoba.
Blaine is an avid sports fan and spends his evenings coaching hockey and being a dad to his two sons. Blaine also enjoys spending weekends at the family cabin in Grand Beach